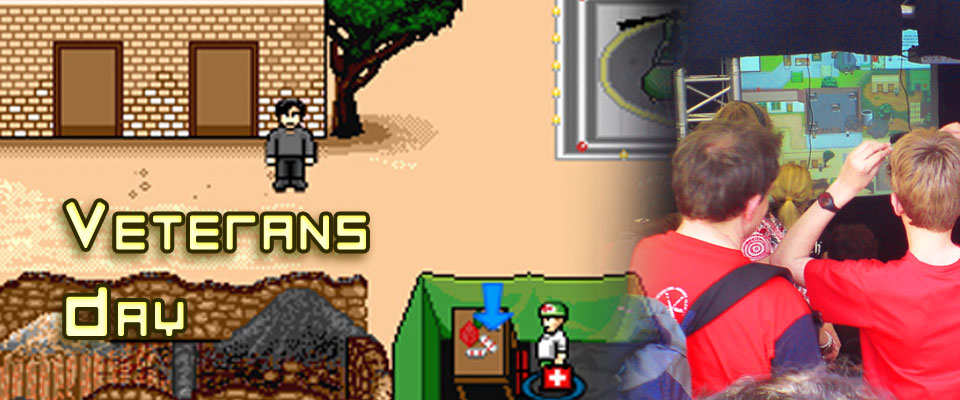 The game Veterans was made for the dutch Foundation for Freedom and Veteran Care.
The multiplayer game was played to great succes on dutch Liberation Day 2009 at several outdoor festival locations in the Netherlands.
In the game you can play as different army soldiers, performing rebuilding efforts and keeping inhabitants of a war stricken area safe.
With Veterans we wanted to show that games about war don't have to involve any shooting or violence at all because what makes a soldier is his or her conviction to help, not just the ability to wield a weapon.
The game was played and enjoyed by young and old alike at the Liberation Day festivals, and we were happy with the positive responses from everyone!
Veterans was designed and developed by GainPlay Studio (then Dreams of Danu) in association with Mister Lee.